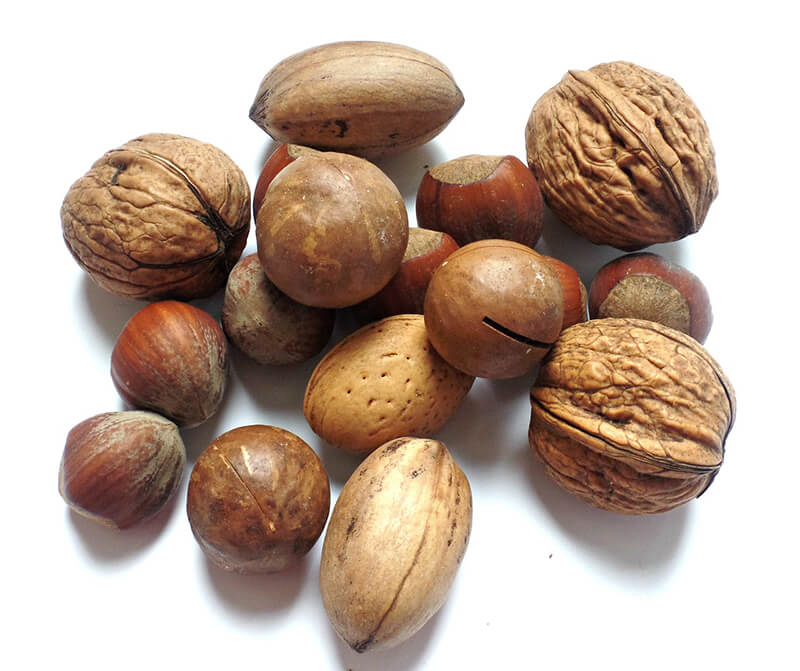 Wetality Organic Pepermint Essential Oil" width="300″ height="300″ /> Wetality Organic Pepermint Essential Oil[/caption]
Good for heart
The nuts have beneficial effects on risk factors for heart disease. Studies consistently show that nut intake has a cholesterol-lowering effect, in the context of healthy diets, and there is emerging evidence of beneficial effects on oxidative stress, inflammation, and vascular reactivity.
Several studies have shown that nuts (almond and pistachios) can help in losing weight. Similarly to almonds, pistachios may improve cholesterol levels. Eating 2–3 ounces of pistachios a day may help increase "good" HDL cholesterol. Also, don't forget the walnuts – they may benefit heart health.Nuts are one of the healthiest snacks you can get, as they contain a wide range of nutrients. They are energy-boosters, and at the same time, they are excellent for a low-carbon diet.
You can enjoy in: hazelnuts, almonds, pistachios, pecan, walnuts, cashews, peanuts, Brazil nuts, macadamia nuts (even though peanuts are actually legumes, they have the similar nutrient profile as the other nuts), and be certain that you do something good for your body.