We use organic, first cold-pressed extra virgin olive oil from Moroccan desert, obtained solely by mechanical means, as a carrier oil in Wetality CBD oils products.
The oil originates from a unique micro-geographic area and that's why we can guarantee the extremely high concentration of antioxidants.
Our Moroccan Olive Oil has a unique potency and combination of Phyto-ingredients and nutrients. Original methods of extraction and the producer´s devotion to an integrated production and environmental preservation – all result in a superior total quality of the product, backed by scientific clinical studies, independent lab testing, and certification. It offers innovation in facing the battle against free radicals – even though the solution is thousands of years old.
This special Moroccan olive oil is a natural and efficient answer to cell oxidation. It is extremely rich in olive polyphenols which offer high antioxidant power and beneficial fatty acids.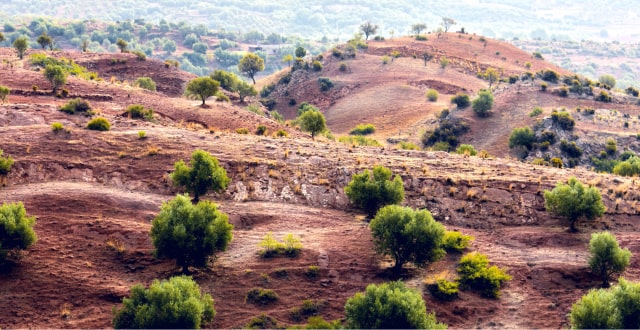 The desert's harsh conditions are perfect for boosting micro-content.
Exceptional and exclusive micro-content concentration is caused by the special conditions of the Moroccan desert. The Oil comes from olive trees fighting to survive in a harsh rocky desert environment. Poor water supply and heat prevent the roots from growing freely, looking for nutrients, causing olive trees to stress and trigger a self-defense mechanism through which they produce abnormally high quantities of antioxidants. These antioxidants are thus more active and more potent and the main reason for the excellent results (illustrated by the clinical studies) this specific Moroccan olive oil has shown.
The Oil contains up to 30 times more hydroxytyrosol, a powerful polyphenol, naturally. Since this oil is packed with concentrated micronutrients in small doses, it is ideal for everyday use on top of the recommended Mediterranean diet.
Hydroxytyrosol
– a powerful antioxidant.
The olive fruit is the only plant with such a high range of bioactive polyphenols; Oleuropein, Tyrosol, and Hydroxytyrosol, flavonoids, etc.
A recent and authoritative scientific research carried out by Rutgers University and Hunter College demonstrates the effectiveness of the molecules of Oleocanthal. The special Moroccan olive oil contains a superior richness of oleocanthal compared to other extra virgin olive oils.
ANTIOXIDANT POWER – ORAC VALUE
(Oxygen Radical Absorbance Capacity)
Naturally rich in polyphenols and in Hydroxytyrosol with a content of 233 mg/kg, and in Tyrosol with a content of 161 mg/kg.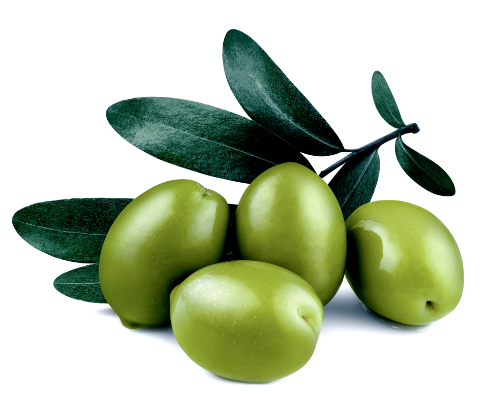 Olive oil topical use has been recognized and well-appreciated throughout the centuries and it has gained its deserved popularity also in modern natural cosmetics. Although Wetality uses this exceptional and unique oil as a carrier oil for its cosmetic products, the special type of olive oil has been studied in various clinical trials as an oral supplement also. You can find more information about this below, copied from the producer's product catalog:
Clinical Studies:
CLINICAL STUDY N°1 - Arthritis/Arthrosis and Pain Reduction This is a randomized, double-blind, placebo-controlled clinical trial to investigate olive tree polyphenols as natural anti-inflammatory agents. Reference: AMERICAN JOURNAL OF BIOLOGICAL AND PHARMACEUTICAL RESEARCH
CLINICAL STUDY N°2 - Anti-Cancer Effect (CNRS Paris France) Made in France with the contribution of Laure Eloy, Thierry CRETEIL IPSIT, Faculty of Pharmacy, Paris Sud University, Reference: AMERICAN JOURNAL OF BIOLOGICAL AND PHARMACEUTICAL RESEARCH
CLINICAL STUDY N°3 - Antimicrobial effect, European Journal of Scientific Research ISSN 1450-216X / 1450-202X Vol. 132 No 3 May 2015, pp.255-265. The objective to evaluate the antimicrobial activity.
CLINICAL STUDY N°4 - Diabetes beneficial effect, A 14-WEEKS RANDOMIZED, DOUBLE-BLIND, PLACEBO CONTROLLED CLINICAL TRIAL Reference: AMERICAN JOURNAL OF BIOLOGICAL AND PHARMACEUTICAL RESEARCH