NO.07 NIGHT – 30ml spray
CBD: 750mg, CBN: 1500mg

KOZMETIČNI IZDELEK
prodajna cena: € 129.00
€ 103.20
(vključno z DDV)
Aktivne sestavine: 2250 mg
Sestavine:
Olea europaea fruit oil, Cannabis sativa seed oil,
Cannabis sativa leaf extract.
Ekološko deviško hladno stiskano maroško oljčno olje, > 30-krat bolj močno v antioksidantih.
MEMBER FEE
If you order products on Smartship in a minimum amount of 59.00€ it will also qualify you for Wetality Loyalty Program and you will be able to gain great discounts!
Buy preceding you agree to subscribe to selected products as recurring bi-monthly order. You can change or cancel your Smartship at any time under your account.
Description
Vsebuje preverjen ekstrakt industrijske konoplje, razredčen v ekstra deviškem hladno stisnjenem maroškem oljčnem olju, ki je do 30-krat močnejši * od običajnega hladno stiskanega ekstra deviškega oljčnega olja.
* v antioksidantih, fenolih, terpenih, sterolih
Vsebuje samo naravne sestavine.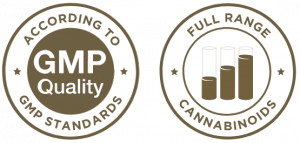 Brez umetnih barv, arom, konzervansov.
Vsebuje  kanabinoide industrijske konoplje kot aktivno sestavino.
Shranjujte na hladnem in suhem mestu.
UPORABA: Vlaži in pomirja.
Uporabite topično – za kožo po potrebi.
Varnostni ukrepi: Izpirati pri stiku z očmi ali v primeru draženje kože.
---