Toothpaste
75 ml
retail price: € 15.09
€ 12.83
(incl. VAT)
• with Hemp CBD & Olive Extract
• contains 100 mg CBD
Toothpaste Ingredients:
Sodium fluoride, Allantoin, Xylitol, Olea europaea fruit oil,
Cannabis sativa flower/leaf/stem extract.
Wetality Smartship is designed for those who would like to receive chosen products bi-monthly, every 2nd month from the day of subscription.
If you order products on Smartship in a minimum amount of 59.00€ it will also qualify you for Wetality Loyalty Program and you will be able to gain great discounts!
Buy preceding you agree to subscribe to selected products as recurring bi-monthly order. You can change or cancel your Smartship at any time under your account.
Description
Toothpaste contains only natural ingredients.
It offers complete fluoride protection from dental caries.
The combination of the herbs maintains healthy and strong gums and fresh breath.
The product is especially suitable for sensitive and dry oral mucosa.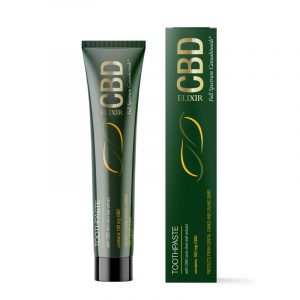 Reduces bacterial plaque formation, soothes, and helps with irritations.
Created only from natural ingredients.
No artificial colors, aromas, preservatives.
• Softening
• Natural herbal taste
• No SLS, parabens, colorants and mineral oils
The hemp biomass is handled in compliance with GACP
and the production of the final products is GMP certified.
Use: brush your teeth with toothpaste twice a day for 2 minutes,
then wash out with water.
We recommend the Elixir Mouthwash for better efficiency.
Warning: contains sodium fluoride, 1450 ppmF.
Not recommended for children under 12 years.
---