Ergonomic Pillow
retail price: € 49.00
€ 34.50
(incl. VAT)
ERGONOMIC NECK PILLOW DEVELOPED IN CLOSE COOPERATION WITH CHIROPRACTORS.
Wetality Smartship is designed for those who would like to receive chosen products bi-monthly, every 2nd month from the day of subscription.
If you order products on Smartship in a minimum amount of 59.00€ it will also qualify you for Wetality Loyalty Program and you will be able to gain great discounts!
Buy preceding you agree to subscribe to selected products as recurring bi-monthly order. You can change or cancel your Smartship at any time under your account.
Description
This fantastic ergonomic neck pillow provides optimal and anatomically correct support for the neck.
Prolonged and incorrect use of neck pillow can cause tension, locks and headaches.
This ergonomic neck pillow has been developed and tested in close cooperation with chiropractors who recommend placing the narrow piece under the neck so that the back of the headrests on the wide piece of the pillow, providing the optimal support and relief for the neck.
Many in Wetality have already tested the neck pillow with very positive results.
The neck pillow is produced in Denmark.
Fyldtype
Fiberpude
Pudetype
Nakkepude
Størrelse
Bredde: 50 cm, Længde: 60, Højde: 15 cm
Fyldvægt
2×375 g
Fyld
100% silikoniserede spiralformede HCS fibre
Totalvægt
860 g / 960 g inkl. taske
Bolster
100% bomuld
Konstruktion
2 kammer
Farve
Hvid
Kant
Farve: Hvid, Materiale: 100% polyestersatin, Facon: Snorekant
Vask
60°C skåne
Blegning
Må ikke bleges
Tørretumbling
* Tørretumbling muligt ved lav temperatur (max. 60ºC)
Strygning
Må ikke stryges
Rens
Professionel kemisk rens i tetrachlorethen og alle opløsningsmidler, der er anført for symbolet F – mild proces
Instruktion
Lynlåse bør lukkes før vask
Vedligehold
Vaskes og tørres i maskiner, der kan tage mindst 7 kg. Bør luftes og børstes, må ikke bankes eller støvsuges
Miljø- og sundhedsmærkninger
OEKO-TEX 100 + Hohenstein Miteproof
Egenskaber
Justerbar højde,
Allergivenlig
Mide-tæt stof
Højde
Lav – Justerbar højde
Allergivenlig
Ja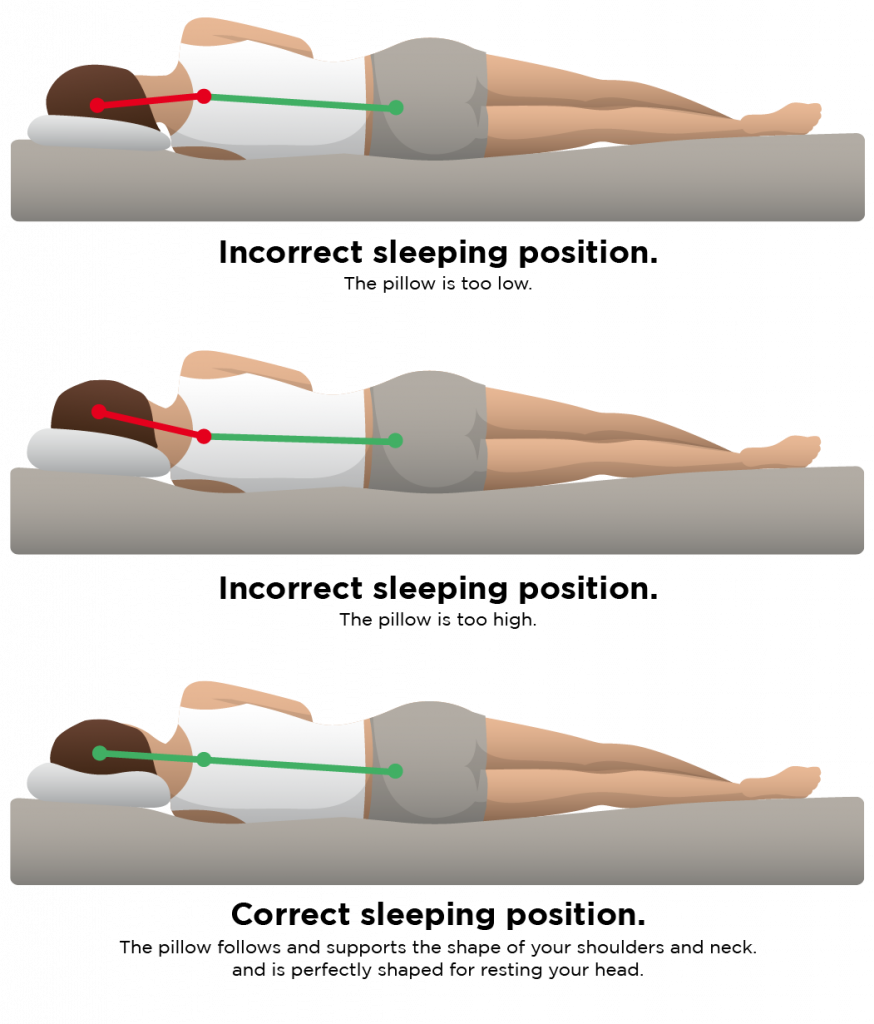 ---