Wetality products are made of EU approved industrial hemp varieties – EU certified industrial hemp strains.
Hemp fields are situated in the Pannonial regions of northern Croatia and in the Slovenian subalpine region.
This place is historically known for its best soil and climate conditions for European hemp cultivation.
Naturally grown hemp in small fields where industrial mechanization is used very rarely.
Licensed subcontractors cultivate their fields using traditional methods and harvest is done with utmost care.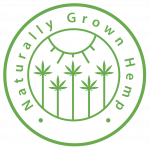 The raw material is carefully inspected and by onsite processing, it is ensured that only the best yield makes it to our production facilities.
GACP certified: 'Good Agricultural and Collection practices' is a strict standard used in the medical cannabis industry.
It outlines requirements for growers in order to create high quality, consistent products able to pass authorization by agencies in charge of licensing the manufacture and sale of pharmaceutical products.
Our quality commitment took us so far that we have decided to incorporate only the highest possible merits into our products, even though we do not sell our products as medicines.
In this way, the end consumer can be 100% sure of the safety and excellence of Wetality products.