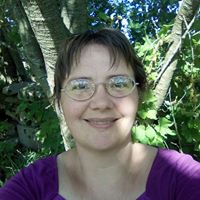 About me
Siri Moe
My name is: Siri
and I smiles to you.
I love working with people, and using my empathy to meet them where they are, and support them in their path to physical and mental balance.
This I do both through treatments, classes, energy work and guidance on the use of CBD products and essential oils.
And in my toolbox I have, among other things: Physiotherapy, Access Bars, massage, Aromatouch, Symphony of the Cells, Access body processes, Facial healing, CBD products, essential oils etc.
You can meet me in my little cozy Clinic ; Klinik Smil
Monday 10-13 or by appointment.
WATER - Water - H2O - WATER is water just water?
WetalityWater – Water the Wetality way
Are you interested in the water you drink is clean? Then we can also talk aboutwhether a drinking water cleaning plant for homeor workplaceis right for you. Do you have your own water drilling or is the local water not clean enough?
My business
Klinik Smil - Clinic Smile
A small cozy clinic , located in an Annex to a cottage, in a cottageareanear Balka beach.
Décor:
there is a small step up (it is the plan to raise the gound so that there is easier access), in the entrance hall there is room to hang the jacket (behind air to the water heat pump) and besides access the toilet there is access to:
Behandlingroom - with a large soft piece and a regular briks (which can also be broughtfor home treatment).
Waiting room – with room for conversation/guidance and a cup of coffee/tea or a glass of water.
Parking : there is room for two cars in the inddrive and one to two alongthe house, and there is only80 meters to a number offonebody parkingspace.
I chose to shift direction in life, after a year of stress, depression/birthdepression, anxiety and sadness, I chose to stop with my job as an operator in freeze drying of microorganisms for food. And move home to Bornholm and lick wounds and get on top again. and after I accidentally chose to take an Access bars class, and then a lot of other classes, it led me back to my happy Self, and I chose to open the clinic.
- One day I looked at the annekset and said there`s Klinik Smil and I open on Monday.
Not long after I met my great Passion; Essential oil from dōTERRA.
Shortly thereafter I was introduced to the CBD where I joined a great team, and I thought; yes here I can really also make a big difference for people, by giving them some safeframework to be introduced to, and buying CBD, oil in.
And now clean water is also coming via WetalityWater.
Looking forward to seeing YOU in Clinic Smile and/or hearing from you
My klinik and I are on Facebook and you are also welcome to contact me on mobile phone.
Website is being prepared....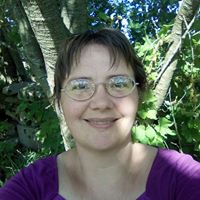 Fyrrevej 5, Balka, 3730 Nexø

+45 60601976

60611976

siri@cbd-care4you.dk