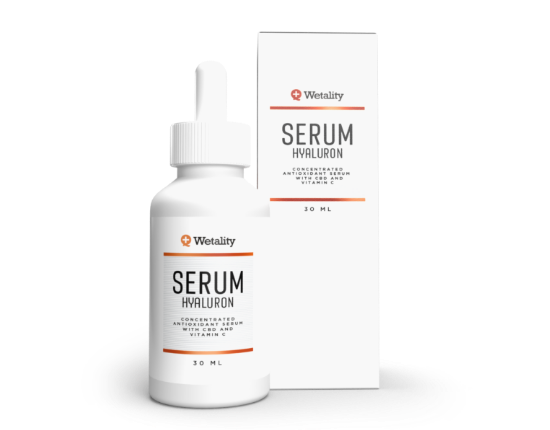 Wetality Hyaluron serum with CBD and vitamin C offers a great solution to lifeless, tired, dehydrated and irritated skin. It can help you create "the facial glow".
Suitable for all ages and all skin types, this product delivers all the essentials needed to keep your skin hydrated and plump.
Hyaluron in form of sodium hyaluronate and Vitamin C in their ethylated form ensure superior stability and absorption. Generally, hyaluron is considered the best moisturising skin care ingredient. In combination with vitamin C - a great antioxidant that takes care of hyperpigmentation, CBD and many more natural substances, this formula offers a unique solution in skin-nourishing cosmetics.
With more than 90 % of ingredients naturally derived, the facial booster contains only what is beneficial and necessary, no fillers or unnecessary alcohols, silicones, etc.
CBD content is measured to the optimal 100 mg for everyday use. It will gently, yet effectively moisturize, protect and invigorate your face.
All ingredients used are carefully selected and chosen only to deliver the exact function, either in active ingredient form or to support its benefits.

Below, you can find more detailed information about each ingredient and the role it plays.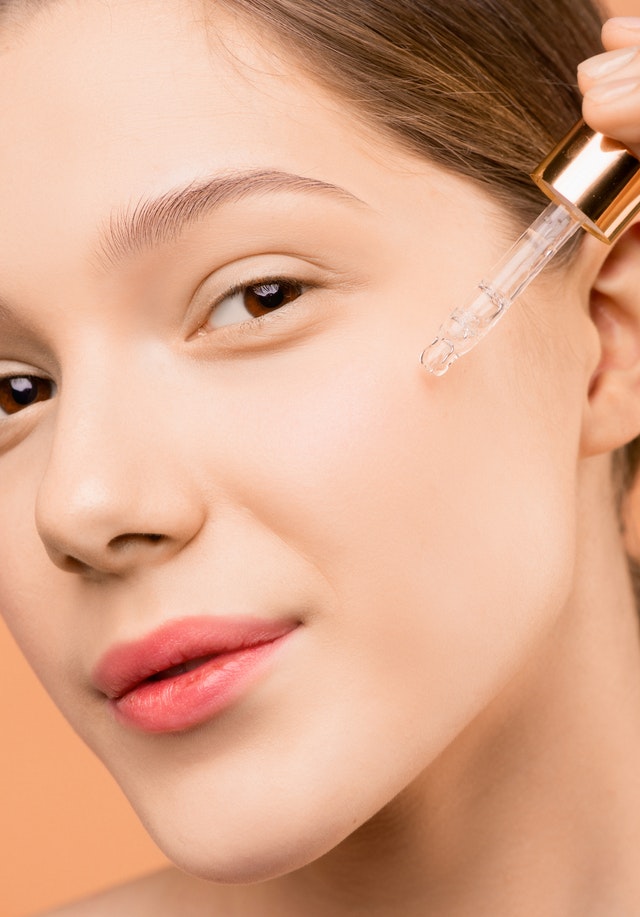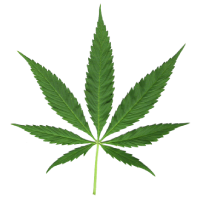 CBD
CBD helps regulate the skin's oil production providing the correct balance for your skin type. Its recognized functions are; anti-sebum, antioxidant, skin conditioning and protecting.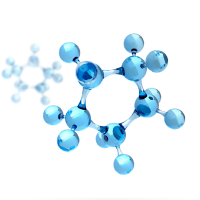 Hyaluron
In form of Sodium Hyaluronate for superior absorption. Aids the process of retaining water and binding moisture into the skin. Acts like a shield against free radicals and pollution.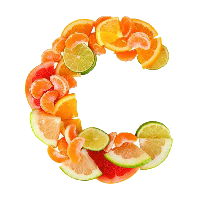 Vitamin C
In etylated form for superior stability and rapid glow. As a powerful antioxidant, it fights free radicals and visible signs of aging.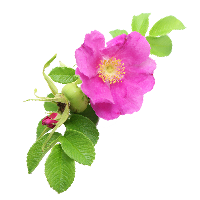 Rosa Rugosa
Rose flower extract. Known to be soothing, reducing redness. For dry, sensitive, irritated or mature skin. It possesses a natural astringent effect.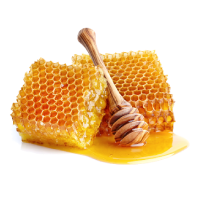 Honey
Moisturizes, hydrates, nourishes the skin with its natural healing properties.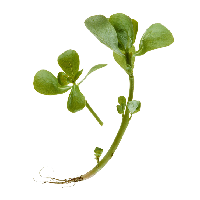 Purslane extract
Packed with nutrients and anti-aging compounds with conditioning effects.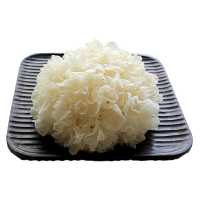 Snow Fungus
Antioxidant and moisturizing with recognized skin conditioning, softening and soothing functions.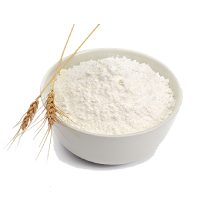 Hydrolyzed wheat protein
Cleansing and skin conditioning.
USE: Apply to clean and dry skin in small tapping motions with the fingertips of your palms. Let it absorb on its own. For best effects, use in the morning as a base for your cream and make-up routine and before sleep as an overnight skin boosting product. This formula is non-comedogenic, high in antioxidants and rich in active ingredients.
The glass packaging with pipette dosing has been carefully chosen to keep all the key ingredients stable and offer optimum dosing possibilities.
Shake well before use.
Ingredients: Water (Aqua), Propylene Glycol, Betaine, Glycerin, Sodium Hyaluronate (Hyaluronic Acid), Biosaccharide Gum-2, Ethyl ascorbic Acid (Vitamin C), Cannabidiol, Trehalose, Hydrolyzed Tremella Fuciformis, Polysaccharide, Rosa Rugosa Flower Extract, Honey Extract, Hydrolyzed wheat protein, Portulaca Oleracea Extract, Hydroxyethylcellulose, Hydroxypropyl Guar, Ethylhexylglycerin, Peg-40 Hydrogenated Castor Oil, Hydrolyzed Albumen, Phenoxyethanol, Parfum.
INGREDIENTS
Decoding the Ingredeints
Click to:
Wetality Smartship is designed for those who would like to receive chosen products bi-monthly, every 2nd month from the day of subscription.
If you order products on Smartship in a minimum amount of 59.00€ it will also qualify you for Wetality Loyalty Program and you will be able to gain great discounts!
Buy preceding you agree to subscribe to selected products as recurring bi-monthly order. You can change or cancel your Smartship at any time under your account.