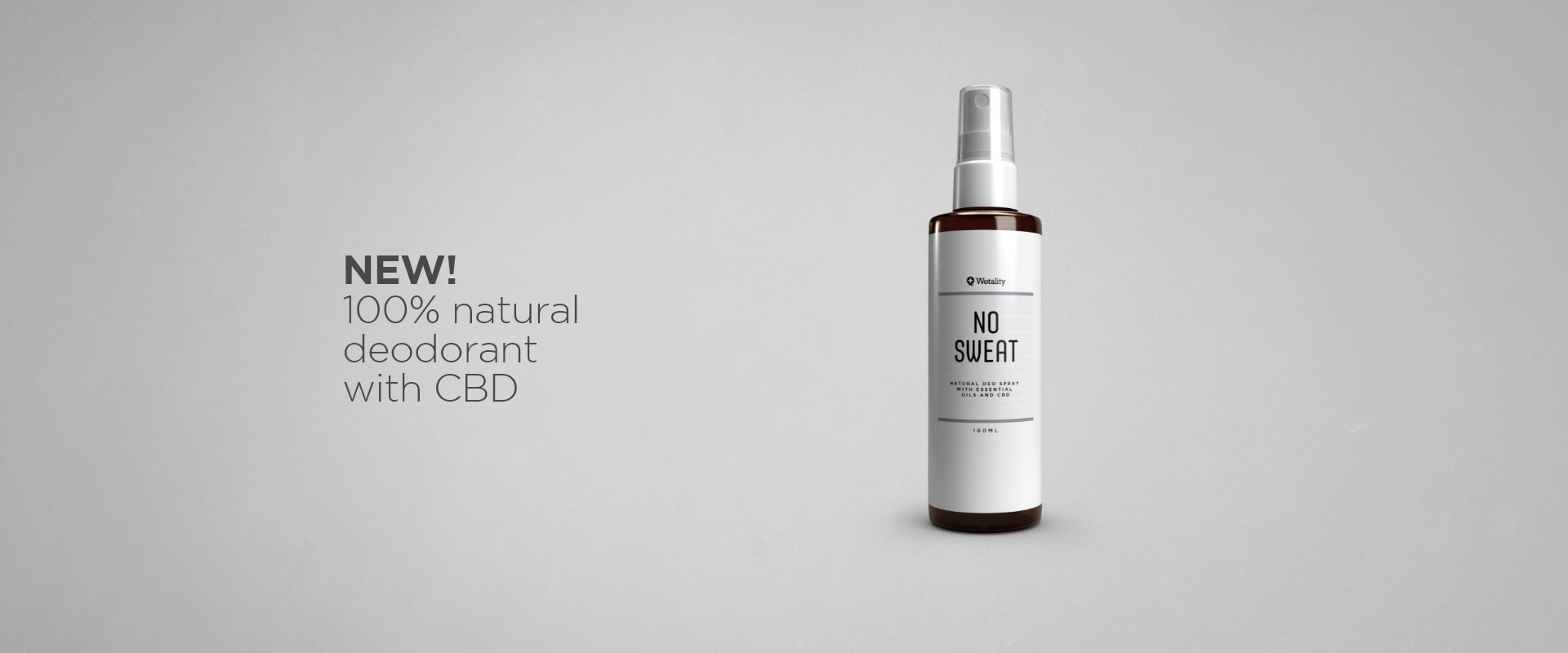 Wetality No Sweat Natural Deo Spray
With all ingredients approved in natural cosmetics certification, this product offers everything that an everyday deodorant should provide:
No hazardous substances being used over and over again on one of the most absorbing areas of your skin – your armpits.

A natural unisex smell, strong enough to let you feel fresh and subtle enough not to dominate.

A full spectrum of naturally present cannabinoids with CBD among them, to perform its powerful effects through another kind of application. Recognized properties of CBD are antioxidant, soothing, skin conditioning and protecting.
Promise of freshness throughout the day due to the powerful combination of ingredients that work in synergy to deliver the best results.

NO synthetic perfumes, parabens, antiperspirants or harmful aluminium salts.
Let's look into some of this unique formula ingredients:
Potassium alum: a natural alternative to aluminium chloride or aluminium chlorohydrate, most often found in such products. Alum is a big molecule which does not get absorbed by the skin to clog the pores and glands. What it does is forms a porous barrier which prevents the odours and bacteria from multiplying.
Lactobacillus ferment: a non-living probiotic ingredient which naturally balances microflora and helps sensitive skin.
Natural food-grade organic essential oils: gently invigorate and provide a natural subtle aroma which will accompany you during your daily activities.
Aloe vera: naturally moisturizing and soothing, an ideal choice for a deodorant.
Cannabis sativa CO2 extract: a full-spectrum natural extract with CBD and other phytonutrients.