Here at Wetality, we like to be different and stand out from the crowd.
Our amazing range of exclusive promotional items does just that!
Promotional material erase printing has an important role to play in every business, as does the good design. We enjoy helping you boost turnover and promote what Wetality is about.
Explore our popular custom promotional product categories such as flyers, catalogs, posters and other promotional material – for trade shows, presentations, giveaways, meetings and other events.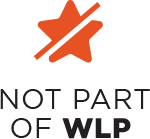 The products featured below are not part of Wetality Loyalty program