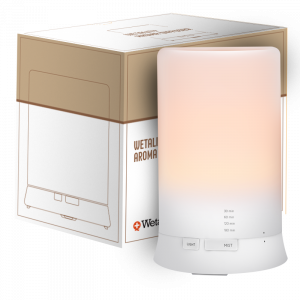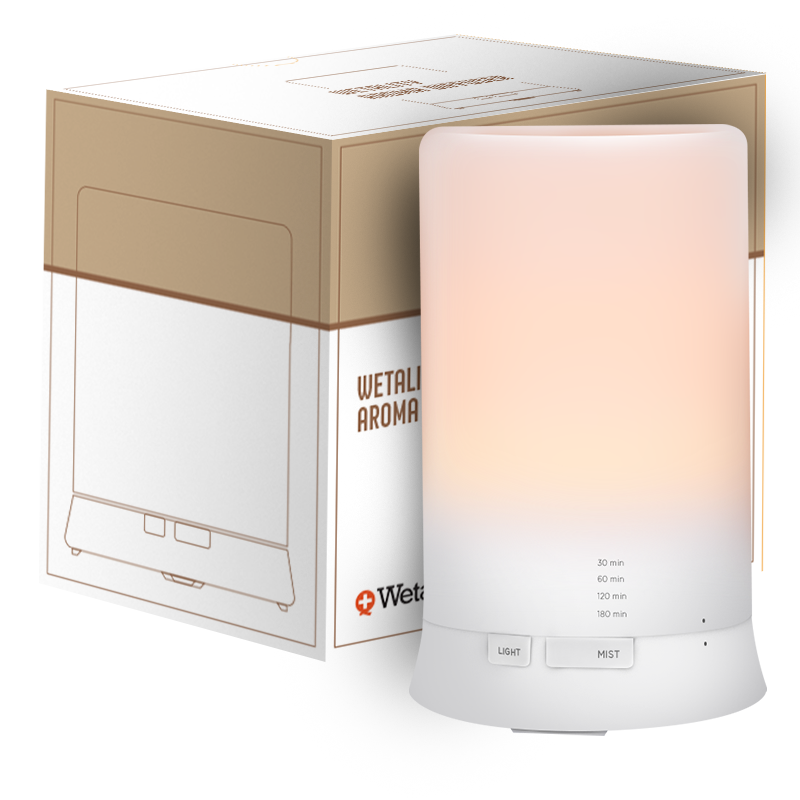 Wetality Aroma Diffuser
Ultrasonic Aroma Diffuser
retail price: € 47.95
€ 38.36 (incl. VAT)
Wetality aroma diffuser is an amazing aromatherapy device unlike any other you've ever used.
It is whisper-quiet and diffuses aroma oil creating a relaxing and good smell environment.
7 Changing Mood lights – The light can be turned off, set to fade gradually or fixed color. The mist and the light are set on separately. You can choose one or the other, or both function at the same time.
Description
Besides its uses in aromatherapy, this essential oil diffuser also functions as a humidifier.
Use it to improve your home's air and atmosphere quality, cover the smell of pets or smoking, and protect your family from excessively dry air, microorganisms, allergens, dust, and more!